Customizable controls ​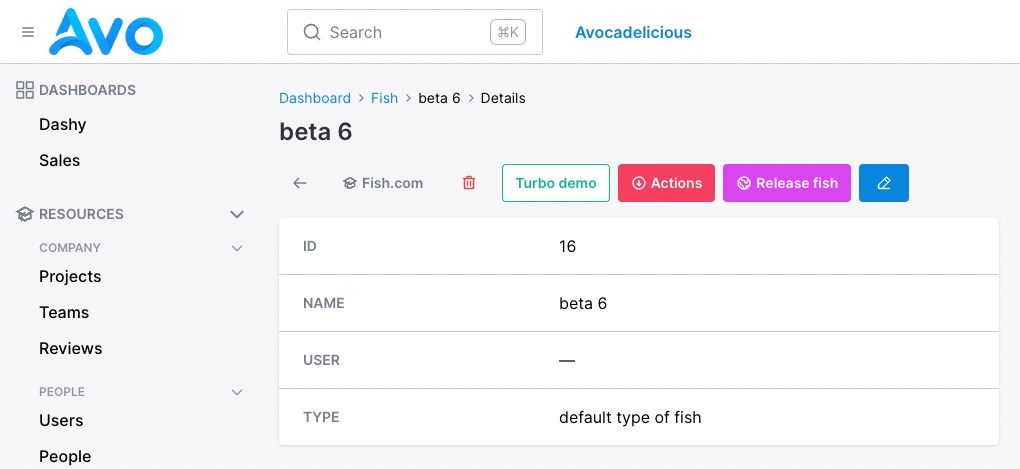 One of the things that we wanted to support from day one is customizable controls on resource pages, and now, Avo supports customizable controls on Index, Show, and Edit views and for the table row.
Default controls ​
By default, Avo displays a few buttons (controls) for the user to use on the Index, Show, and Edit views which you can override using the appropriate resource options.

Customize the controls ​
You can take over and customize them all using the index_controls, show_controls, edit_controls, and row_controls class attributes.
->

Show page
->

Edit page
->

Index page
->

Row controls
Controls ​
A control is an item that you can place in a designated area. They can be one of the default ones like back_button, delete_button, or edit_button to custom ones like link_to or action.
You may use the following controls:
->
back_button
->
delete_button
->
detach_button
->
actions_list
->
edit_button
->
link_to
->
action
Control Options ​
->
title
->
style
->
color
->
icon
->
target
->
class
Conditionally hiding/showing actions ​
Actions have the visible block where you can control the visibility of an action. In the context of show_controls that block is not taken into account, but yiou can use regular if/else statements because the action declaration is wrapped in a block.